SOCIAL SUPPORT SYSTEM FOR CHILDREN WITH AUTISM IN MANDAUE CITY, PHILIPPINES
Valerie Chepngetich

University of Kabianga

Rose Jelagat Rotich

University of Kabianga

Chepketer Lily Ng'eno

University of Kabianga
Abstract
Background: Social support has been found to be a major component of adaptive coping in parents of a child with ASD or an intellectual disability. Child ASD characteristics, especially their cognitive limitations and the long-term dependency that ensues, have been associated with mothers' urge to seek social support. Moreover, mothers of a child with ASD who reported being under greater stress have reported being more inclined to pursue social support. Most parents in this study sought knowledge from the internet in regards to their child's condition rather than consulting the doctors that give the diagnosis to know more about the diagnosis.
Findings: This indicated that no relationships were formed between the health care providers and the clients. This study reinforces the need for more support for parents with a child with autism especially during the diagnosis and throughout visits to mental institutions when seeking therapy. Autism is a lifetime disorder that warrants lifetime intervention because change is continual. Lack of knowledge and understanding about autism, parents' attitudes on the disorder and misdiagnosis
Recommendations: This research has indicated that strong family support system leads to positive coping; therefore nurses should offer continual support for parents with a child with autism when they visit any health care facility, this will help prevent anger build-up in parents protecting the child with autism from child abuse.
Keywords: Social Support System, Children, Autism, Mandaue City, Philippines
References
Autism and developmental disabilities monitoring network, 11 sites, United States, 2010. Morbidity and Mortality Weekly Report (MMWR). Retrieved from:http://www.cdc.gov/mmwr/preview/mmwrhtml/ss6302a1.htm?s_cid=ss6302a1_w

Behrani, P., & Shah, P. (2016). The coping patterns of fathers and mothers of children with disability: A comparative study. Indian Journal of Health & Wellbeing, 7, 535–539.

Coogle, C. G., Guerette, A. R., & Hanline, M. F. (2013). Early intervention experiences of families of children with Autism Spectrum Disorder: A qualitative pilot study. Early Childhood Research & Practice, 15, 1–11.

Davis. N. O. & Carter, A. S. (2008). Parenting stress in mothers and fathers of toddlers with autism spectrum disorders: Associations with child characteristics. Journal of Autism and Developmental Disorders, 38(7), 1278-91. doi:http://dx.doi.org/10.1007/s10803-007-0512-z

Ekas, N. V., Lickenbrock, D. M., & Whitman, T. L. (2010).Optimism, social support, and well-being in mothers of children with autism spectrum disorder. Journal of Autism and Developmental Disorders, 40(10), 1274-84. doi:http://dx.doi.org/ 10.1007/s10803-010-0986-y

Ekas, N.Timmons, L.Pruitt, M. Ghilain,C. &Alessandri, M.(2015) The power of positivity: predictors of relationship satisfaction for parents of children with autism spectrum disorder. Journal of Autism and disorders, 2015; 45 (7): 1997 DOI:10.1007/s10803-015-2362-4

Eve, G. (2012). Catching autism early.American psychological association. Retrieved from: http://www.apa.org/monitor/2012/10/autism.aspx

Griffith, G. M., Hastings, R. P., &Petalas, M. A. (2014). Brief report: Fathers' and mothers' ratings of behavioral and emotional problems in siblings of children with autismspectrum disorder. Journal of Autism and Developmental Disorders, 44(5), 1230-5.doi:http://dx.doi.org/10.1007/s10803-013-1969-6

Kozier, B. Erb, G. Synder, S. & Berman, A. (2007).Fundamental of nursing.Singapore: Pearson Education South Asia Pte Ltd.

Leksy, K. (2020). Social support for children with autism spectrum disorders and their family as exemplified by the analysis of an individual case. LXXXI. 188-199. 10.5604/01.3001.0014.2358.

Lickenbrock, D. M., Ekas, N. V., & Whitman, T. L. (2011). Feeling good, feeling bad: Influences of maternal perceptions of the child and marital adjustment on well-being inmothers of children with an autism spectrum disorder. Journal of Autism andDevelopmental Disorders, 41(7), 848-58. doi:http://dx.doi.org/10.1007/s10803-010-1105-9lid=76&articleid=552&sectionid=3811

McIntyre, L. L., & Brown, M. (2018). Examining the utilisation and usefulness of social support for mothers with young children with autism spectrum disorder. Journal of intellectual & developmental disability, 43(1), 93-101.

Meral, B. F., & Cavkaytar, A. (2012). A Study On Social Support Perception Of Parents Who Have Children With Autism. International Journal on New Trends in Education & Their Implications (IJONTE), 3(3).

Polit, D.,& Beck, C. (2008) Nursing research: generating and assessing evidence for publishing. predictors of relationship satisfaction for parents of children with autism spectrum disorder. Journal of Autism and disorders, 2015; 45 (7): 1997 DOI:10.1007/s10803-015-2362-4

Roth, P. H. (2001). A mother's account. Focus on Autism and Other Developmental Disabilities, 16, 17-19.

Santoso, T. B., Ito, Y., Ohshima, N., Hidaka, M., &Bontje, P. (2015). Resilience in daily occupations of indonesian mothers of children with autism spectrum disorder.

TheAmerican Journal of Occupational Therapy, 69(5), 1-8. Retrieved fromhttp://search.proquest.com/docview/1711617458?accountid=141440

Sharabi, A., & Marom-Golan, D. (2018). Social Support, Education Levels, and Parents' Involvement: A Comparison Between Mothers and Fathers of Young Children With Autism Spectrum Disorder. Topics in Early Childhood Special Education, 38(1), 54–64. doi:10.1177/0271121418762511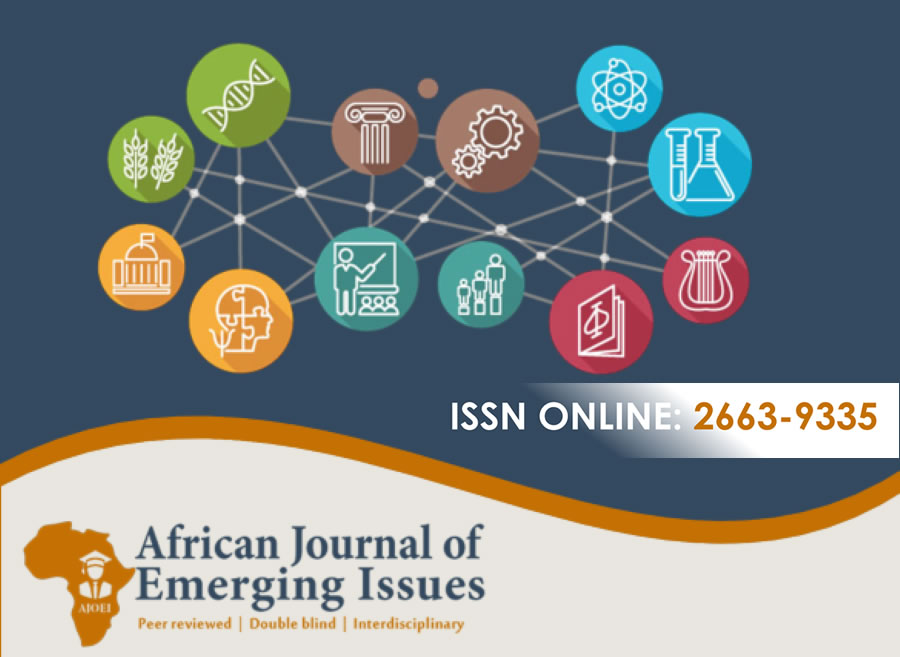 How to Cite
Chepngetich, V., Rotich, R., & Ng'eno, C. (2022). SOCIAL SUPPORT SYSTEM FOR CHILDREN WITH AUTISM IN MANDAUE CITY, PHILIPPINES. African Journal of Emerging Issues, 4(6), 55 - 63. Retrieved from https://ajoeijournals.org/sys/index.php/ajoei/article/view/298