EFFECT OF PRICING STRATEGY ON PERFORMANCE OF SHOP RETAILERS IN KISII CENTRAL BUSINESS DISTRICT
Amos Nyakundi Orina

Jomo Kenyatta University of Agriculture and Technology

Prof. Muturi

Jomo Kenyatta University of Agriculture and Technology
Abstract
Purpose: To identify the effect of pricing strategy on performance of shop retailers in Kisii Central Business District.
Methodology: The study adopted a case study design. The population of this study was drawn from Kisii town's CBD.  The population consisted of all the 150 registered retail shops in full operation during the period of research. A sample of 45 performance of retail shops was targeted. Respondents were picked by simple random sampling at Kisii main stage. Data was analyzed both qualitatively and quantitatively. Quantitative data was summarized into weighted averages and percentages and then presented in form of tables. Qualitative data was in the form of narration and descriptions
Results: The study found out that pricing of the retail shops was a critical factor as the competitiveness of the shops is as a result of the pricing strategy adopted by the retail shops.
Conclusions: Pricing stands to be the most critical factor as it shapes the customer perception and attitude towards a given business. Since the businesses will exist because of the customers, it is therefore key that their welfare in terms of pricing be addressed.
Keywords: Pricing strategy, performance, shop retailers,
References
Ashuka .M (2010) Price Wars: Effects on Business Performance. An international Perspective; world development, special issues vol.20 no 12

Freberg. K & Freiberg. J (2012) South Airlines Crazy realign for business and personal Success, Austin TX: Band press

Giamartine.G (2010) "Will small Business be the answer for Developing Economy". Journal of small Business Management 29.1

Hernant, M. (2009). Profitability Performance of Supermarkets: The effects of scale of operation, local market conditions, and conduct on the economic performance of supermarkets. PhD Dissertation, Stockholm School of Economics.

Kotler P (2007) Marketing Management 12 ed. Canada, Pearson Educational ltd

Lovelock. C (2012) Look to consumers to increase productivity. Harvard Business Review 59 168-178

Mugenda. A & Mugenda. O (2012). Research Methods: qualitative and quantitative Techniques. Nairobi, Act press

Porter, M.E. (2012). Competitive Strategy-Techniques for Analyzing Industries and Competitors. New York, NY: Free Press

Soterious. C (2005) linking the customer contact model to service quality. Journal of Operations Management 16 495-508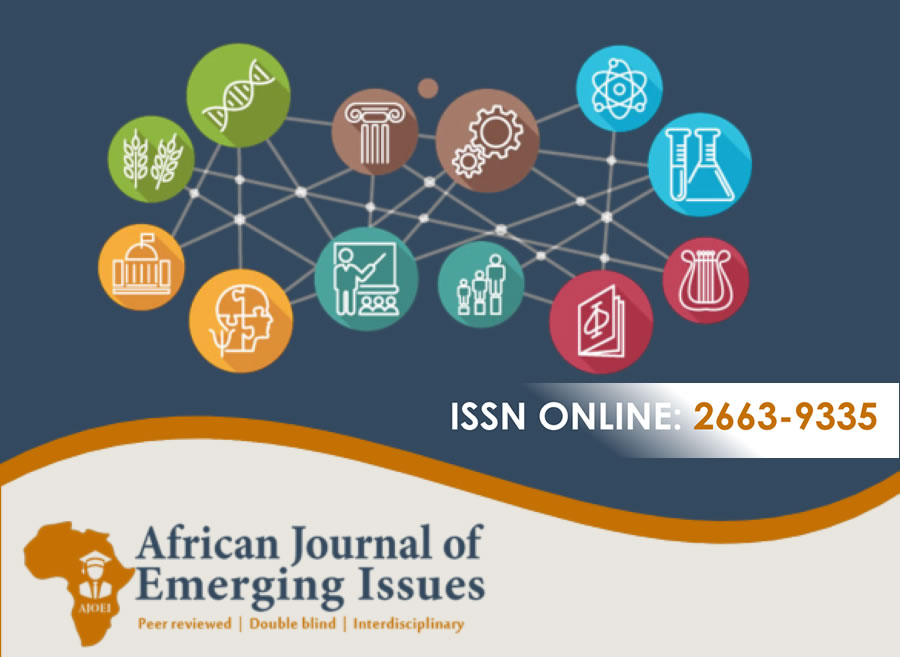 How to Cite
Orina, A. N., & Prof. Muturi. (2019). EFFECT OF PRICING STRATEGY ON PERFORMANCE OF SHOP RETAILERS IN KISII CENTRAL BUSINESS DISTRICT. African Journal of Emerging Issues, 1(6), 18 -29. Retrieved from https://ajoeijournals.org/sys/index.php/ajoei/article/view/37